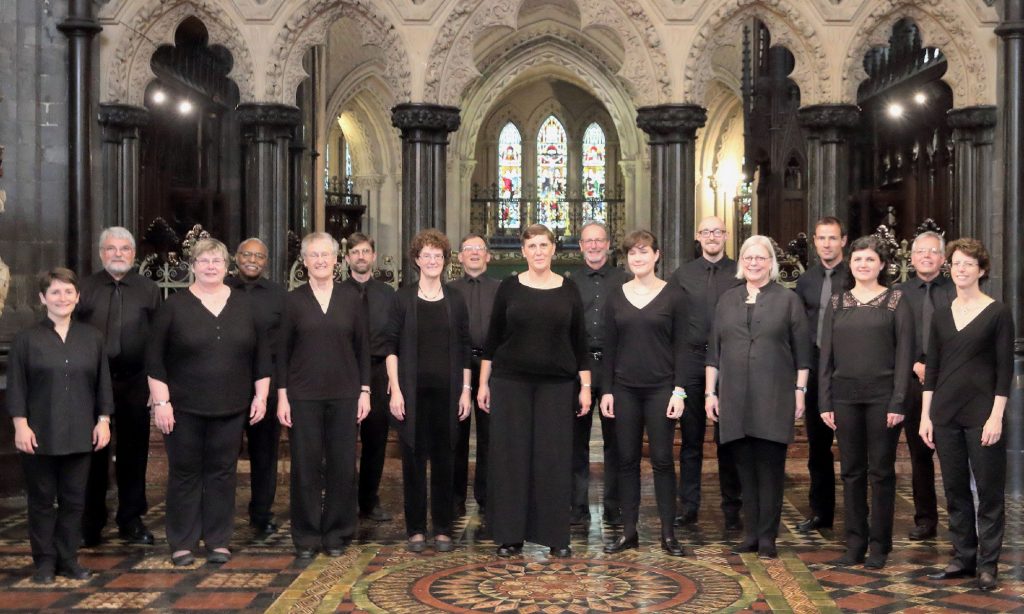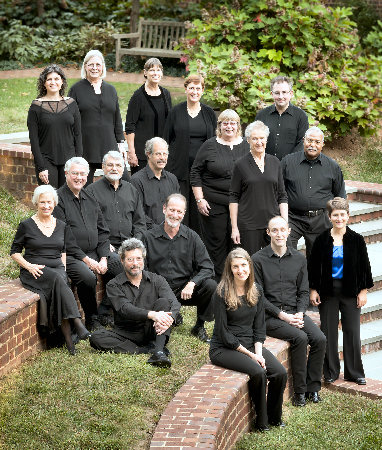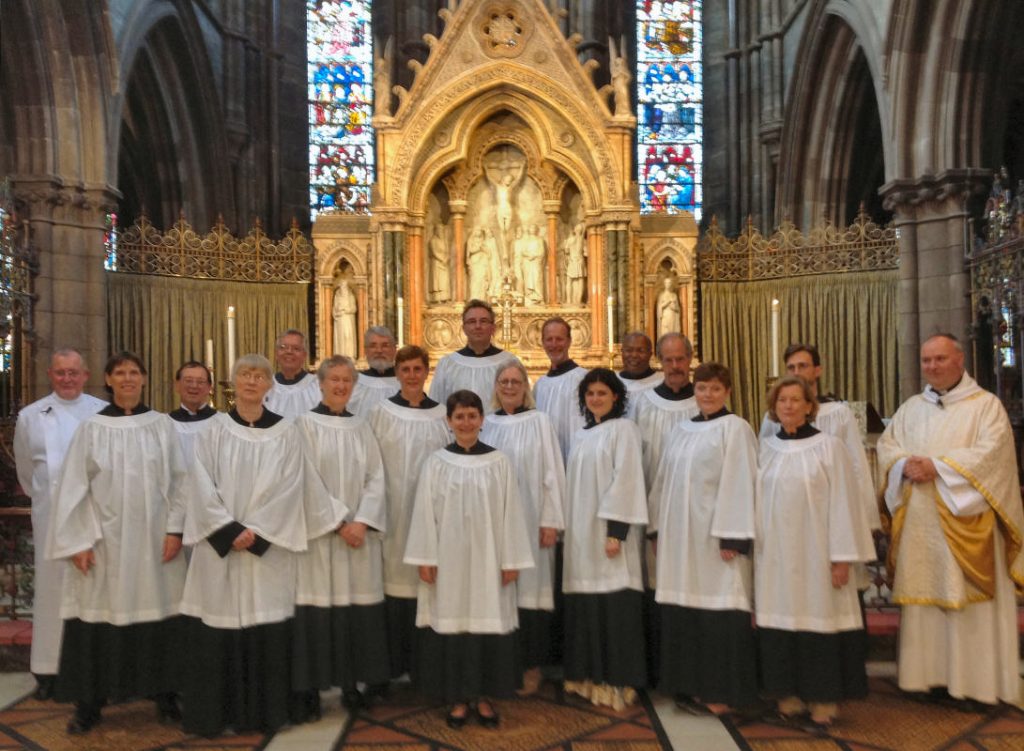 About Zephyrus
Zephyrus is a non-profit vocal ensemble based in
Charlottesville, Virginia, that is dedicated to the performance of music from the medieval, Renaissance, and Baroque eras. Dr. Paul Walker founded Zephyrus in 1991 and was its director until the conclusion of the
2010-2011 concert season. Megan Sharp was named Music Director in August, 2011.
In recent years Zephyrus has comprised between sixteen and twenty singers who are not professional musicians. Most have "day jobs" in a wide variety of other fields. What unites us is a love for the music of earlier times, when singers ruled and vocal music called forth the most impressive achievements of the finest composers.
The heart of our repertory has always been the great sacred works of the Renaissance, perhaps the greatest single body of choral music ever created. Repertories that were not intended for chorus—for instance medieval polyphony and Renaissance secular music (chansons and madrigals)—we generally perform with only one singer per part. Our women members sing the vocal parts that were written for boys, but in all other respects Zephyrus strives to be true to the traditions and performance practices of the times and places from which the music  came.
Among the major, large-scale works of the Renaissance that we have performed are the Missa Gloria tibi Trinitas of John Taverner, Tomás Luis de Victoria's six-voice setting of the Requiem Mass, William Byrd's Great Service, and Thomas Tallis's Lamentations of Jeremiah.
Our first three recordings, Nativity, Angelus, and Flemish Masters, are dedicated to this repertory and also include motets by Josquin des Prez, Johannes Ockeghem, Orlande de Lassus, G. P. da Palestrina, Jacobus Clemens non Papa, Christobal de Morales and others, as well as a complete performance (on Flemish Masters) of the Missa Sub tuum presidium of Jacob Obrecht.
Zephyrus has also performed a number of major Baroque works over the years, including Claudio Monteverdi's Vespro della Beata Virgine of 1610; Heinrich Schütz's Musicalische Exequien; Henry Purcell's Come, Ye Sons of Art; Marc-Antoine Charpentier's In nativitatem Domini canticum, H. 416,
G. F. Handel's Funeral Anthem for Queen Caroline; J. S. Bach's Lutheran Mass in F, BWV 233; and Bach's  Christ Lag in Todesbanden, BWV 4. All were accompanied by ensembles of period instruments.
More recently a sub-group called the Zephyrus Medieval Quartet has explored the riches of late-medieval polyphony, especially the music of fourteenth- and fifteenth-century France. Zephyrus's fourth CD is a recording by these four singers of Guillaume de Machaut's Messe de Nostre Dame sung in its original liturgical context.
The fifth Zephyrus CD, Fifteenth-Century Choirs, was released in 2010 and offers an exploration of the earliest polyphonic choral music based on recent musicological research.
Among the ensemble's achievements of which we are proudest is the recording of all of the Gregorian chants mentioned by Dante in his Divine Comedy. These chants are incorporated into the web site, The World of Dante, developed by Prof. Deborah Parker of the University of Virginia. On the web site, each passage in Dante's text that mentions a chant also includes a link to the music.
Zephyrus's concert schedule generally includes a Christmas concert in the first half of December and one or two "principal" concerts at other times of the year. Our Christmas programs are often a little more informal and may include, in addition to medieval, Renaissance, or Baroque "high art" selections, popular hymns and carols of the season, and modern works by John Tavener (the modern one), Benjamin Britten, Morten Lauridsen, Herbert Howells, and others.
We sing Evensong services regularly in churches in and around Charlottesville. We have also sung Evensong services at St. James Episcopal Church, Richmond; St. Paul's Episcopal Church, K Street, Washington D.C.; and Trinity Episcopal Church, Staunton. Zephyrus has also served week-long residencies as visiting choirs, singing daily Evensong services, at five English, Scottish, and Irish cathedrals: Christ Church, Oxford in 2000; Ely in 2005; Durham in 2008; St. Mary's, Edinburgh (Scottish Episcopal) in 2013; and Christ Church Cathedral, Dublin in 2016.
Please consider making a donation to Zephyrus. Our study and performance of early music, including our concerts, are made possible in large part through the generous contributions of our supporters.
Zephyrus is a tax-exempt non-profit organization as defined in section 501(3)(c) of the U. S. Internal Revenue code. Your contribution is fully tax-deductible.
Contributions may be mailed to:
Zephyrus
1702 King Mountain Road
Charlottesville, VA 22901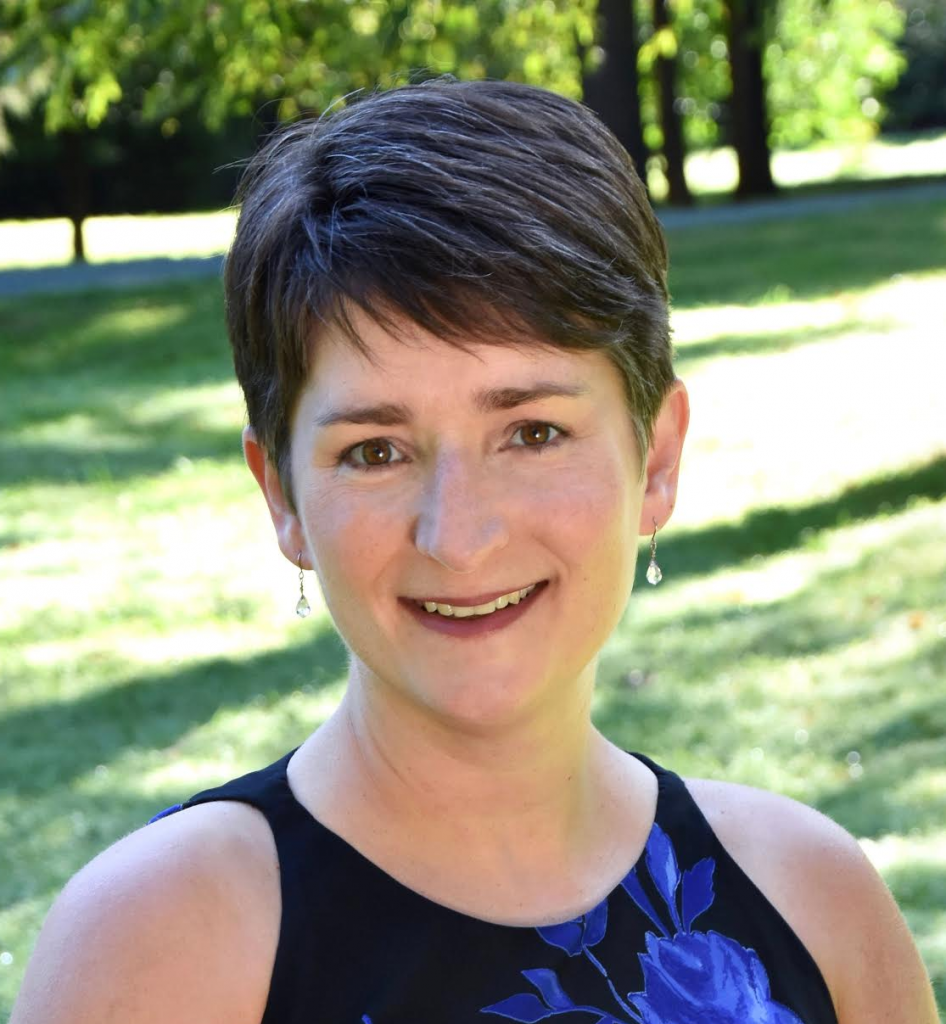 About the Music Director
Megan Sharp earned her undergraduate degree in music from the College of Wooster and holds a master's degree in opera from the Boston Conservatory. Following a period of intense study of Baroque singing with Sally Sanford and Baroque dance with Ken Pierce, she specialized in performance of opera and oratorio as well as early music.
Her opera roles range from Amor in Cavalli's "L'Egisto" to Baby Doe in "The Ballad of Baby Doe" by Douglas Moore. Her oratorio credits include Mendelssohn's "Elijah" under the baton of Louis Lane, and the Mozart Mass in C Minor at Trinity Church, Boston. She has performed with the Boston Early Music Festival, the Connecticut Early Music Festival, Schola Cantorum, Ensemble Chanterelle, and the Longwood Opera. Since moving to Charlottesville, Ms. Sharp has presented a number of chamber concerts, collaborating with her husband, harpsichordist-organist Jonathan Schakel, oboist Meg Owens, viola da gamba player Loren Ludwig, and violinist David Sariti.
Ms. Sharp has directed choirs in churches and schools for 20 years.  She currently serves as the Director of Fine Arts at Westminster Presbyterian Church.  She maintains a private voice studio and, because singing is an art that engages the whole body, she also teaches T'ai Chi at the Charlottesville T'ai Chi Center, where she has studied for 10 years.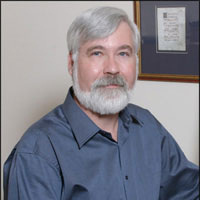 About the Founding Director
Dr. Paul Walker has written extensively on the history of fugue and fugal theory, including all of the articles on fugue and related topics for The New Grove Dictionary of Music and Musicians II (2000). His book Theories of Fugue from the Age of Josquin to the Age of Bach (University of Rochester Press, 2000) received the William H. Scheide Prize from the American Bach Society in May 2002. His work as an editor has produced volumes of music by Samuel Capricornus and Marc-Antoine Charpentier for A-R Editions. He is a member of the editorial board for the Buxtehude Complete Works published by Broude Brothers.
Dr. Walker is currently Adjunct Associate Professor of Organ Performance, College of Arts & Letters, University of Notre Dame.